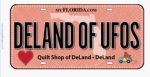 2017 Row by Row License
2017 Row by Row on the Go "Finishing Kit"

This is the finishing kit for 2017 FEEBEE Row by Row. This kit includes border, pre-cut prairie points and binding. includes an Assorted pack of Swarovrski Crystals for embellishment.


2017 Row by Row On the Go -"FEEBEE" in the City, Beach and Country Kit

Order your kit today. Includes fabric and pattern to create the row. These kits will ship Nov. 1, 2017- due to rules of the Row by Row Experience.


BJ Designs Simply Scarlet Cardinal

Another Great Pattern from BJ Designs and another great kit from our shop. Kit includes all fabrics for top, and binding, Pattern and easy trace pattern stabilizer.


BJ Designs Dakota Kit

Kit includes Pattern, fabric for wall hanging top and binding. Tracing Pattern Stabilizer also included.


BJ Designs Fiona Kits

BJ Designs Fiona Kit includes pattern, all fabric for the top and binding. We have also included in your kit Pellon Easy Pattern tracing material, great for stabilizing your satin stich.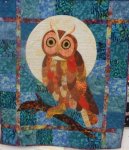 BJ Designs Hoot Kit

As you know, we love BJ Designs.....they have a knack for creating beautiful wall hangings in motifs we love! And of course, I love these owls! Renee has done it again, creating just the right colors to create a stunner! Kit comes with pattern, interfacin


Ginger Spice Quilt Kit

Kit Includes pattern, strips and fabrics for the quilt top. Binding too! No Backing


Sunflower petal pin cushion

Sunflower Petal Pincushion Kit, Kit includes fabric and clay saucer. Just add stuffing!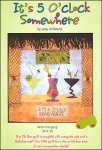 It's 5 O'Clock Somewhere - Wall Hanging (28x30) Kit

This Tiki Bar quilt is complete with mosquito nets and a thatched roof! Fun little quilt for a den or kitchen area. A real conversation starter!